"Our efficiency, you performance".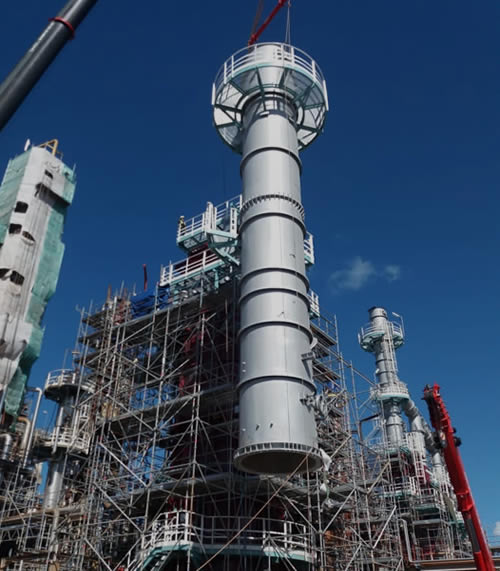 EMIS Portugal, a specialist in Industrial maintenance work, has strengthened its capacity in the following areas:
– Assembly and disassembly of scaffolding;
– Rental,
– Work platforms.
With our own stock of
800Ton
of scaffolding
, including
500Ton
of
multidirectional scaffolding
, we are able to take on the daily reception of the work to be carried out, as well as the transport of equipment, the final verification of the quality of the assemblies carried out in accordance with good practices in assembly and with the manufacturer's assembly manual.
We provide the installation of safety nets, preventing the fall of objects/tools during the work to be performed.
Industrial Assemblies and Piping and Welding
EMIS Portugal has a team of assembly of industrial equipment, assembly of pipe lines and welding.
With the inclusion of these activities, EMIS Portugal increased its capacity to offer and provide its customers with a global solution for the maintenance, construction and industrial conversion work to be carried out.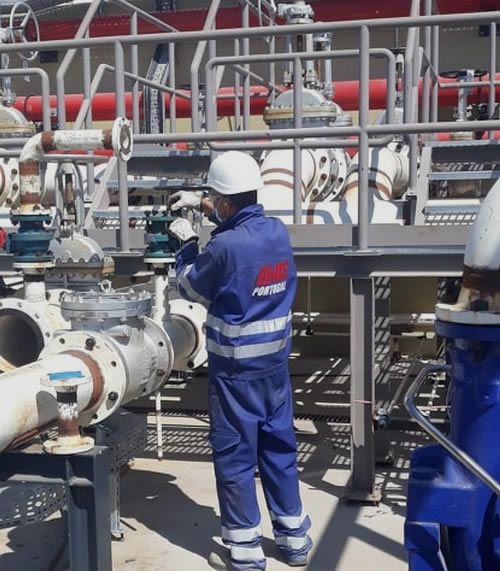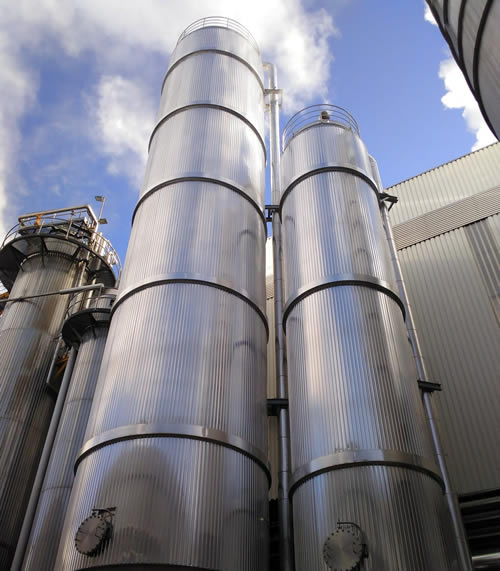 Thermal Insulation
and Mechanical Liners
EMIS Portugal provides thermal insulation and mechanical linings in hot and cold service, in equipment, pipes, valves and other accessories and instrumentation.
With the partnership of the Company MARTINS OLIVEIRA in the pre-fabrication of thermal insulation.